Back
Twenty best wedding party songs
---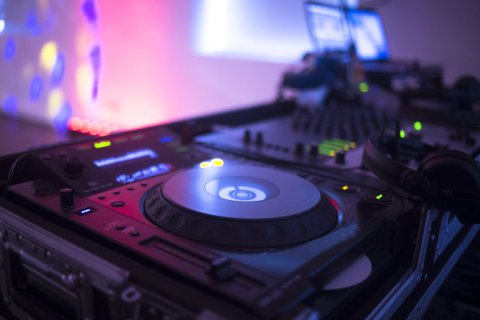 With wedding season now upon us, we must address a vital but oft-overlooked aspect of the special day: The wedding music.
Since not everyone can afford a wedding band or even a DJ, many will rely on their iPods to rock the dance floor. Some careful thought must go into this. Aside from the food, the booze and the speeches, the music/dance party is what wedding guests will remember for years afterward.
You want the guests' hips a-swayin' (so no Bon Ivor). You want beer cups spilling (so lay on the dad rock). You want grandma clappin' shakin' her money maker (so maybe no Metallica). You want everyone singing along to songs they' ve heard 1,000 times before (so maybe no Hüsker Dü). You need to appeal to roughly three generations of attendees, so stick with the classics. Throw in a few surprises. Stay classy, which means no "YMCA", "Cotton Eye Joe" or "In Da Club." Sorry.
These 20 tracks are foolproof fail-safes that can work at any wedding reception.
1. 'I Saw Her Standing There' – The Beatles
2. 'Burnin' Down the House' – Talking Heads
3. 'Superstition' – Stevie Wonder
4. '1999' – Prince
5. 'Tightrope' – Janelle Monae ft. Big Boi
6. 'You Make my Dreams Come True' – Hall & Oates
7. 'Jumpin' Jack Flash' – The Rolling Stones
8. 'Wanna be Startin' Something' – Michael Jackson
9. 'Hey Ya' – Outkast
10. 'Gold Digger' – Kanye West ft. Jamie Foxx
11. 'Crazy in Love' – Beyonce ft. Jay-Z
12. 'Baby Got Back' – Sir Mix-a-Lot
13. 'Get Lucky' – Daft Punk
14. 'Modern Love' – David Bowie
15. 'Hound Dog' – Elvis Presley
16. 'Brown Eyed Girl' – Van Morrison
17. 'Walk This Way' – Aerosmith & Run DMC
18. 'You Shook me All Night Long' – AC/DC
19. 'Don't Stop Believing' – Journey
And end it all with a massive, heartfelt sing-a-long, preferably in a massive circle with the bride and groom in the middle, to the tune of
20. 'Hey Jude' – The Beatles
By: North Shore News
GuidedBy is a community builder and part of the Glacier Media news network. This article originally appeared on a Glacier Media publication.
Guided By
Topics