Back
Take a trip around the world — without leaving Coquitlam
---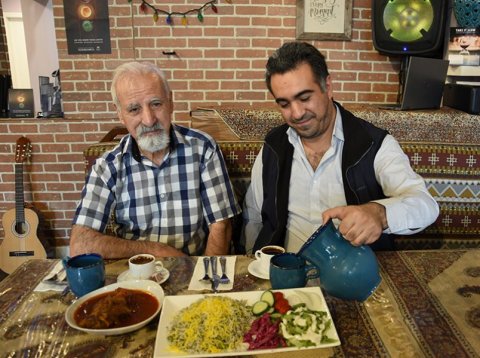 Many modern seniors are as active and involved as their younger counterparts.
Take Ken Kuhn, a retired teacher and organizer with the Tri-Cities Seniors Planning Network: If he's not hiking the Coquitlam Crunch, he's volunteering for a number of causes or promoting them on social media.
But ask him "What is a senior?" and he's hesitant to volunteer a definition.
Kuhn said anybody 50 years or older may be considered a senior, and this active group has a growing amount of economic and social clout.
In the Tri-Cities, more than a third of the population is 50 or older — approximately 83,935 people — with those older than 65 making up 13.4% of the population, or 31,295 residents.
And according to an estimate from the United Way, this group is growing at a fast pace — about 165% each year — so seniors' issues will soon come to dominate the political agenda, according to Kuhn.
For now, though, the Tri-Cities Seniors Planning network is working on local issues, and this year received a $25,000 federal New Horizons grant, which allowed the organization to host information events on topics of interest to seniors on issues ranging from elder abuse, earthquake preparedness to housing.
This weekend, however, the group will be changing direction by adding a little levity to its planning efforts with a multicultural festival celebrating the best of local cultural traditions.
World Fest will take place Saturday, July 13 from 11 a.m. to 3 p.m. at Spirit Square, 3,000 Burlington Dr., Coquitlam (across from city hall).
There will be performances by local cultural groups, exhibits by groups of interest to seniors, music and dance performances, and food samples from a number of local cultures.
One of the featured highlights will be Turkish and Persian food samples from Caravan Authentic Cafe and Restaurant in Port Coquitlam. Owned by Reza Rismani, a former pharmacist who has owned various businesses, including a bakery and coffee house, since moving to Coquitlam from Iran 15 years ago.
Rismani, 69, works 80 hours a week at his restaurant, which has a homey feel with all the touches of Turkey as his family is from a Turkish-speaking province of Iran, Azerbaijan, in the northwestern part of the country.
With Rismani busy in the kitchen, it's up to his son, Araz Rismani, to explain why his dad is participating in the World Fest event.
"We enjoy being part of the community," Araz Rismani told The Tri-City News over lunch of thick Turkish coffee, spiced rice, lamb and vegetables.
For their samples Saturday, expect some ethnic fare, including Dolmades, stuffed grape leaves, and baba ghanoush, a popular dip made with roasted eggplant.
World Fest will definitely be a feast for the senses and for Kuhn, who is hoping for good weather, the event will be an opportunity to bring seniors and their families together.
"We thought let's do something for seniors and let's make it multicultural," said Kuhn.
By: Tri-City News
GuidedBy is a community builder and part of the Glacier Media news network. This article originally appeared on a Glacier Media publication.
Guided By
Location