Back
7 beauty trends for summer 2021
---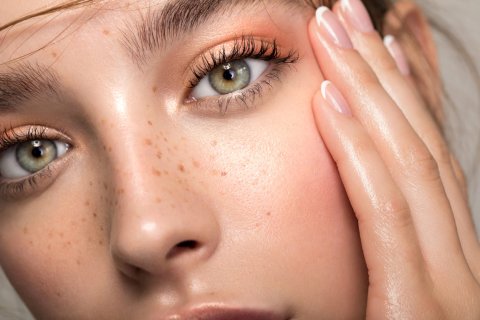 You may be looking forward to re-entering society this summer or at least looking better during a video meeting. Beauty trends for summer 2021 offer plenty of ways to be creative.
1. Colorful Eye Shadow
Earth tones work great for summer, and that means more than just shades of brown. Lush greens and tints of orange bring out the vibrancy of the season. When you want a dramatic yet classic look for a summer evening, go for the smoky eye look with any dark shades that suit your skin.
2. Eyeliner and False Eyelashes
Fancy eye makeup has made a big comeback in recent years, and you have full permission to focus on your eyes in summer 2021. False eyelashes are totally acceptable and make a big impact in selfies and video calls. Feel free to experiment with both liquid eyeliners and pencils in any colours that excite you.
3. Thick and Feathered Eyebrows
Full eyebrows will define summer 2021. You won't need to work at plucking them thin to look good this season. Well-groomed and shapely brows with a bit of feathering are what you want to work toward.
4. Rosy Cheeks
Hopefully, the need to wear masks will decline this summer. Gently blend a rosy blush into cheeks and up your cheekbones to create a healthy glow.
5. Bright Lipstick
There is nothing subtle about the lipstick colour palette this season. Draw attention with vibrant oranges or flowery pinks.
6. Probiotic Skincare Products
Skincare products meant to nurture a healthy microbiome on your face have been gaining attention for years, and 2021 will see them become commonplace. They contain formulations of bacteria that are good for your skin and help it avoid imbalances that cause acne, dryness, or blotchiness. Many products will crowd the market. Look for top brands that have supporting research because anyone can put "probiotic" on a label.
7. Mullet Haircuts
Really? Yes, really, because they can look quite nice on women. Miley Cyrus is rocking one just fine. The short bangs and sides will frame your face nicely, but you will still get some luscious locks to play with in the back.
Summer provides an excellent excuse to update your look and have fun discovering new ways to look your best.
By: gmd_kate
GuidedBy is a community builder and part of the Glacier Media news network. This article originally appeared on a Glacier Media publication.