Back
Change the way you think about braces
---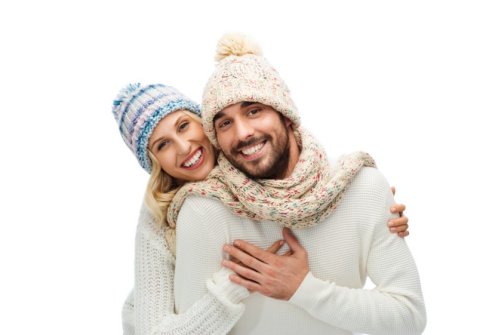 Sponsored Content
For those of us who endured years of metal wires and brackets cemented to our teeth, the arrival of Invisalign seems almost too good to be true.
With Invisalign, orthodontic patients receive clear plastic aligner trays that fit over the teeth and gently shift them over time. The trays can be popped in or out easily, and most people won't even know you are wearing them. Best of all, the trays have little to no impact on speech.
Dr. Karim Lalani of Madison Centre Family Dental in Burnaby is not only a big proponent of Invisalign, he uses the trays himself.
"From a lifestyle point of view, Invisalign doesn't limit you at all," he says. "You can eat whatever you want – you just pop out the trays. They are very discreet."
Dr. Lalalni was so impressed with Invasalign, in fact, that he uses the advanced technology for his own teeth.
"People can't even tell I am wearing them," he says, "whereas with traditional braces, you're announcing to the world, 'I'm getting orthodontics.' Those who choose Invisalign tend to be some of my happiest patients, because they see such good results."
The Invisalign process begins with the creation of a 3D clinical model of the patient's mouth using a state-of-the-art iTero digital scanner, which produces images the patient can see right away.
"As a dentist, I like the fact that with Invisalign, all the planning is done digitally," says Dr. Lalani. "We can show the patient what the end result will be and even give them the chance to customize how their teeth will look. It's a very interactive experience."
According to Dr. Lalalni, the aligner trays are easy to clean and patients can brush and floss as they normally would, without having to worry about metal wires and brackets getting in the way. Invisalign is also great for athletes, who can simply remove their trays whenever they need to insert a protective mouth guard.
To find out more about more about Invisalign or to book an appointment at Madison Centre Family Dental, visit their location at 101-1899 Rosser Avenue in Burnaby, visit their website, send them an email or call 604-670-5568.
By: Burnaby Now
GuidedBy is a community builder and part of the Glacier Media news network. This article originally appeared on a Glacier Media publication.
Guided By
Location