Back
Give the gift of relaxation
---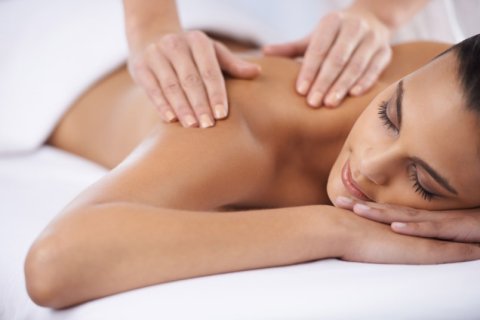 Sponsored Content
The Christmas holidays can be a stressful time when it comes to finding the right gift for that special someone.
Will you get the right size, colour, or style?
And once you think you've ticked all of those boxes, then there's the task of wrapping it up.
It can be quite the stress-filled ordeal.
But it doesn't have to be that way if you consider a truly relaxing and simple option of giving the gift of a body, mind and soul-soothing session from Sense Massage at Blundell Centre.
There you will find a group of registered massage professionals who provide the power of manual therapy to help ease the aches and pains of our busy, daily lives where we spend more time on the run for others than properly caring for ourselves and unwinding and de-stressing.
Just think, giving the gift of comfort and relaxation to a loved one. It tells them you care for their wellbeing, with the message that this present is just for them - a tailor-made, enduring moment of well-deserved pampering.
After purchasing a gift certificate from Sense Massage your loved one can choose from a wide variety of massage disciplines to melt away the stress.
The services available include: essential oil massage, Swedish and deep tissue massage, and even the option of registered traditional Chinese medicine with acupuncture and cupping.
Whichever one you opt for, the benefits of treatment are numerous.
With massage therapy, you can not only reduce stress and relax your sore muscles, you can also improve your body's circulation, normalize blood pressure, boost the immune system, improve your sleep and generally brighten your overall mood.
There are so many pluses to the gift of massage this Christmas that you might also want to include yourself.
And by visiting Sense Massage at convenient and friendly Blundell Centre it means one less trip to the large and crowded major shopping malls - a real stress reliever in itself.
For more information about Sense Massage and what they can do for you and your holiday gift list, call 604-284-0288 or visit them at Blundell Centre (#172-8180 No. 2 Road).
By: Richmond News
GuidedBy is a community builder and part of the Glacier Media news network. This article originally appeared on a Glacier Media publication.
Guided By
Location
Topics