Back
Dentist comes full circle, landing back in Tsawwassen
---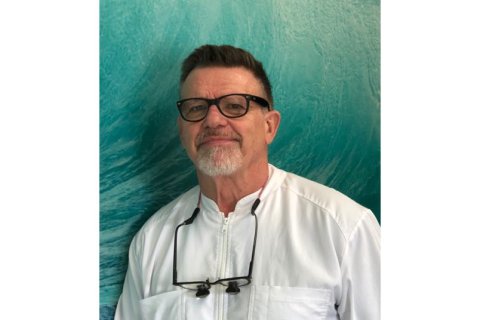 Sponsored Content
"Life is what happens when you're making other plans."
That's what Dr. Brian Ruddy said when asked what drew him to dentistry back when he was preparing to graduate from high school in Montreal during the early 1970s.
A notable linebacker who was recruited to play university football in the Maritimes, Dr. Ruddy ended up needing wisdom teeth removed and contracted a rare condition that affected his optic nerve.
The treatment meant spending most of the summer of 1971 in hospital, ruling out the immediate jump to the east coast. But it proved to be a pivotal point in his life.
"I was impressed by the whole medical/dental system, and while I was in hospital McGill University came to recruit me," he says. "And since a good number of football players at McGill were studying dentistry, it led me to become more interested in it as a profession."
Today, Dr. Ruddy has brought his skills and experience back to Tsawwassen as an associate at South Delta Family Dental Care.
He had his own practice in Tsawwassen in the 1980s through to the early 1990s before moving to Calgary where he set up shop in that city's downtown until 2010.
Following that, Dr. Ruddy came back to B.C. and worked in the Okanagan, where he also put his private pilot's license to use, flying around the province tending to patients.
For the past three years, he worked on Vancouver Island commuting from his home in Tsawwassen, until the opportunity came late last year to relocate back to Tsawwassen and join Dr. Johnathan Brown and the rest of the staff at South Delta Family Dental Care.
Dr. Ruddy says he takes great pride in using his skills to provide treatment solutions for patients, all in a casual and relaxed atmosphere.
"A mentor of mine in dental school once told me that I had a gift," Dr. Ruddy says. "He said that I had good hands and I took what I did seriously, but I didn't take myself too seriously."
That's one reason why he prefers staff and patients call him by his first name. "Dentistry is a craft I really enjoy and know that I've done my best to help a patient who has left the surgery better than when they came in," he says.
For more about Dr. Ruddy and South Delta Family Dental Care, visit myfantasticsmile.com or call 604-943-4112.
By: Delta Optimist
GuidedBy is a community builder and part of the Glacier Media news network. This article originally appeared on a Glacier Media publication.
Guided By
Location