Back
How to Create a Zero-waste Household
---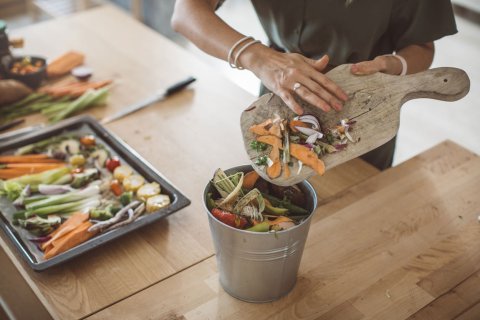 Reducing your household waste can help the planet in many ways. You may even be able to eliminate your waste completely if you're diligent with your efforts. If you want to create a zero-waste household, you can start off on the right path by following these four tips.
1. Stop Using Plastic
If possible, you should try to refrain from using plastic packaging or other products made of plastic. Plastic is a non-biodegradable material that takes up more room in landfills because of its inability to decompose. Plastic that ends up in pipes and sewer lines can block water and cause unsanitary water to leak onto roads and into the soil. Straws and bags that are made of plastic are among the worst offenders. If you must use plastic, you should recycle it instead of throwing it in the trash. Using products that are made from biodegradable, environmentally friendly materials will also help.
2. Recycle More
You likely already recycle your old cans, bottles and newspapers, but you may be surprised to learn all the other materials in your home that can likely be recycled. Cardboard and steel can also be recycled. It's even possible to recycle batteries, mobile phones and other electronics. If you have old clothes that you no longer want, you can either donate them or have the materials that they're made of recycled.
3. Turn Kitchen Waste into Compost
Food scraps and other types of kitchen waste can be placed into a composter instead of a trashcan so that they can be turned into composting material that can be used to fertilize our yard's soil. In addition to food scraps, such as potato skins, banana peels and eggshells, you can place coffee ground, tea leaves and shredded paper. Herbs and spices that are past their expiration dates also make great composting items.
4. Store Food Items in Reusable Containers
Airtight containers that can be used again can keep many of your food items fresh. Instead of throwing these containers out after their contents have been used entirely, you can simply wash them to use again for food storage. Using these containers can also reduce the amount of food that you waste because of their ability to keep many foods from expiring as quickly.
Doing everything possible to make your home a zero-waste environment can yield great benefits. You can feel better about yourself in knowing that you're doing your part to help the planet when you take the right steps to keep more of your household items out of landfills.
By: gmd_kate
GuidedBy is a community builder and part of the Glacier Media news network. This article originally appeared on a Glacier Media publication.