Back
Houseplants You Absolutely Want to Have in Your House
---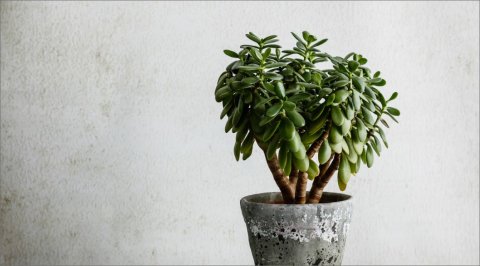 Adding some plants to your interior setting can give your home a greener feel while promoting greater tranquility throughout your living space. Certain types of plants are especially good for homes, and many of the best houseplants are easy to take care of and are safe for people and pets.
1. Spider Plant
Spider plants are among the easiest types of plants to grow and maintain and will be perfect if you're looking for something that doesn't require a lot of upkeep. Spider plants are also great for cleaning the indoor air. With the right care and growing conditions, your spider plant can grow abundantly and produce offshoots that will help make the plant look even fuller. These plants grow best in indirect sunlight or partial shade.
2. Bird's Nest Fern
Regarded as being one of the best houseplants for beginners, the bird's nest fern is also a great choice if you want something that's safe for pets. If you keep a bird's nest fern in your home, more of the impurities in your indoor air can be removed so that you can breathe easier. This plant also doesn't require a lot of sunlight and grows best in low or medium light.
3. Lucky Bamboo
If you could use a little more luck in your life, keeping a lucky bamboo plant in your home may do wonders. This type of bamboo usually doesn't require a lot of light or water and can still grow in even the most unfavourable conditions.
4. Jade
A Jade plant can be a smart choice if you're worried that you'll forget to water your plant frequently. Jade leaves are known to hold water longer and can keep the plant hydrated even if it isn't watered for a few weeks. As long as you keep your jade plant next to a window that gets plenty of sunlight, it should do well.
The right houseplant for you will depend on your lifestyle and how much maintenance you want to give it. You'll likely be pleased with any of these houseplants that can make your home a better place.
By: gmd_kate
GuidedBy is a community builder and part of the Glacier Media news network. This article originally appeared on a Glacier Media publication.