Back
New plants worth trying
---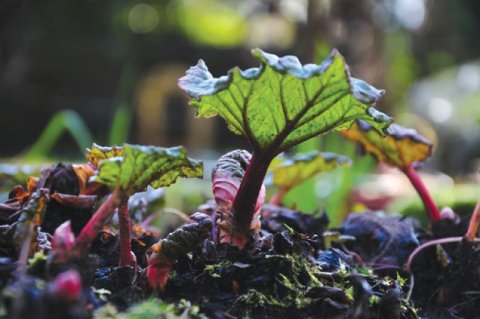 The horticulture industry is gradually catching up with the current home trend of compact living.
Smaller, more refined and colourful-leaved plants are now being bred to meet consumer demand.
The real growth in plant purchasing has come from edible plants like blueberries, fruit trees, veggies and herbs. So many of the new varieties are simply minor improvements on existing species. However, there's always something interesting enough to try growing in the garden this year so here's a few new plants to consider for the garden.
From Proven Winners comes the Sunny Anniversary Abelia. This is claimed to be a new and distinct cultivar of Abelia characterized by its compact 1.5-metre height, with dense and bushy growth that freely flowers through much of summer. The flowers of Sunny Anniversary are buttery yellow flushed with soft orange and pink versus the pale pink to white flowers of the original species. I like Abelia for use in the garden as a mid-height shrub for summer interest in light shade or full sun. They tolerate some drought, grow in most soils, except boggy or very rocky soils, and flower in the summer when few other shrubs do.
No garden would be complete without at least one climbing vine. Of the many vines out there, I love trumpet vines (Campsis radicans) for its scarlet to orange flowers in late summer. The one problem with Campsis is its growth potential. It's able to grow up to 10 metres, which is too big for many gardens. To address the vine's size issue in relation to evershrinking lot sizes, the Ball Horticultural Company has bred their Campsis Jazz Series of trumpet vines to grow only two metres tall. The Jazz Series is hardy to -26.1 C and comes in Jazz Fire (red), Summer Gold (yellow) and Tangerine with reblooming tangerine flowers. Campsis needs a sunny exposure, reasonably good soil that drains and a sturdy structure to grow on. Trumpet vines produce selfclinging roots, so they can adhere to the surface they are growing on, therefore provide climbing support in the form of a solid surface for the climbing shoots to attach to, such as wood fencing stone or brick pillars, steel surfaces or old tree stumps.
Hops seem to be back in vogue these days, probably as a result of the boom in the locally brewed beer industry. Hops (Humulus lupulus) has traditionally been grown for beer production but many hop cultivars are suitable for garden cultivation. Hops are traditionally bred and grown for varying amounts of bitterness and the type of flavour or aroma.
Garden culture hops are chosen for foliage colour and vigour control. Many hops will grow five metres tall making the selection of a suitable planting placement crucial.
Hops can be grown in place of honeysuckle, clematis or wisteria. A solid support structure is recommended. The caveat with hops is that they are perennial vines that each year send up new twining growths in spring, flower, and in winter the stems die back to the ground. Their winter stems are somewhat interesting and usually cut down in early spring before new growth begins. Many gardeners leave the previous year's stems in place to act as supports for the new season's growth.
Since I don't brew at home I prefer to grow the golden hops (Humulus lupulus aurea) instead of those cultivars grown for flavouring. Golden hops have lime green to yellow coloured leaves resembling maple leaves on steroids.
Probably one of the easiest and most dramatic veggies to grow is rhubarb and there are plenty of varieties to choose from. From the deep red stalks of rhubarb Holsteiner Blut to the sweet flavour of German Wine rhubarb, there's plenty of choice for pies and fresh eating. Rhubarb also makes a lovely ornamental plant producing a dramatic bowl of large leaves throughout summer.
The increasing popularity of super foods rich in antioxidants, such as blueberries, has promoted the ongoing introduction of goji berries to the North American food market. Some garden centres and wholesale nurseries are starting to offer goji shrubs for consumer purchase. There are two closely related species of goji (Lycium barbatum and Lycium chinense) also known as wolfberry, and both are native to Asia. The purported dietary and health benefits of goji berries include high vitamin count, antioxidants, trace minerals and amino acids.
Goji berry is a deciduous shrub growing to two metres tall and wide that flowers in summer. Bee pollination is needed for this plant. Gojis are hardy for the Lower Mainland's climatic zone so there's no worry of freezing damage. They prefer good soil with an acid to neutral pH but will tolerate leaner soils and grow near the ocean. Gojis must be planted in full sun to flower and fruit.
Todd Major is a journeyman horticulturist, garden designer and builder, teacher and organic advocate. stmajor@shaw.ca
By: North Shore News
GuidedBy is a community builder and part of the Glacier Media news network. This article originally appeared on a Glacier Media publication.