Back
Woodopolis: Making local bathrooms beautiful
---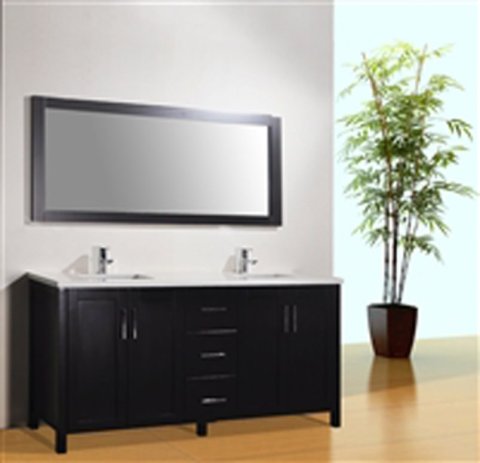 Sponsored Content
Bathroom renovation may not be what people think of when they hear of Woodopolis Home Centre, but President and CEO Tracy Zhang wants to change that.
Woodopolis began selling and installing flooring seven years ago. Three years later, the company expanded its focus to include bathroom renovations, according to Zhang.
"We just found there was no company locally that concentrated on bathroom renovations," she says, adding there were no showrooms in Maple Ridge that displayed bathroom fixtures such as vanities and freestanding tubs.
The family business gathered a team of licensed and insured remodelling technicians to take on renovations in the area, with many appreciative clients posting positive reviews online after hiring Woodopolis to improve their bathrooms.
Zhang, who has an eye for design, guides clients through the process of choosing a look for the bathroom that is both relaxing and unique to their tastes.
Zhang walks them through each step, helping them choose the right elements for the space.
"From picking the colour to the materials, it's important to get it right," she says.
Fixtures like a vanity can really establish the look of a bathroom. Woodopolis provides modern vanities with matching mirrors, quartz or marble countertops and an undermount sink, through the company's subsidiary, Modern Bathworks. They also include matching faucets and handles.
Modern Bathworks carries the latest trends in skirted and freestanding tubs, faucets, and more, focusing on contemporary fixtures for clients' homes.
Woodopolis also offers a variety of looks when it comes to other aspects of the bathroom, such as their selection of glass shower doors, for walk-in or bathtub showers.
While knowing how you want a washroom to look is important, clients should also know why they're renovating.
For some, it's because they're tired of the look of the room and want something new, according to Zhang. But for others, it is because of the damp climate in the Lower Mainland, and its effect on building interiors.
"A lot of times, I go to customers' homes and there's already mould," Zhang says. "That's the time you definitely do that renovation. It's not just about looks, it's a house problem. It's definitely not healthy when you have mould in the home."
Those interested in making changes to their bathroom can drop by the showroom at Woodopolis Home Centre, or even request a quote online.
The Modern Bathworks showroom is located within Woodopolis Home Centre, at 21280 Lougheed Hwy. in Maple Ridge. For more information on Woodopolis' bathroom renovation services, go to their website or email them.
By: Tri-City News
GuidedBy is a community builder and part of the Glacier Media news network. This article originally appeared on a Glacier Media publication.
Guided By
Location
Topics