Back
Rooms do double duty in smaller homes
---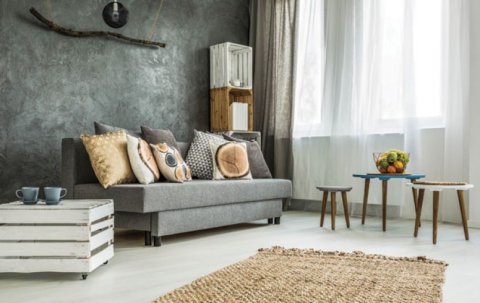 Many homes do not have space for guest rooms, play areas and home theatres that are possible in homes with substantial square footage, but they may not be missing out at all.
While large homes remain popular, many people are embracing the benefits of smaller residences. Small homes help homeowners save money, require less maintenance, have smaller environmental impact and reduce the temptation to accumulate "stuff."
Owners of small homes or apartments can still enjoy the benefits of larger spaces, they just need to equip rooms to perform double duty.
Living room/guest room
Entertaining guests is easier when there's a dedicated space where visitors can feel at home. When furnishing a living room, keep the guest room in mind.
A sofa that opens up to a bed or a convertible sectional can be a comfortable place for guests to lay their heads. Side tables provide guests with places to store their belongings, and an empty storage chest can house bed linens or guests' clothing.
Den/playroom
Children tend to accumulate toys and games. And as kids grow from children to young adults, their list of must-have items — from video gaming systems to other electronics — grows along with them. Storage can make a room functional for both adults and children.
Devote an entire wall to a closet or drawer system where toys can be stored out of sight when necessary. Storage ottomans can be used for extra seating while also providing somewhere for homeowners to stash stuffed animals or games for easy access.
When choosing furniture, look for fabrics that are resistant to stains and modular pieces that can be moved around as necessary to create room for playing or entertaining.
Bedroom/home office
Bringing work home means men and women will need a space to work. In tight quarters, bedrooms may be the only available area. An armoire-style desk will blend in with the decor and can hide paperwork and electronics behind doors.
Otherwise, a makeup vanity can serve the dual purpose of providing a place to get ready for a night out and a ready space to house a laptop during the day.
By: Delta Optimist
GuidedBy is a community builder and part of the Glacier Media news network. This article originally appeared on a Glacier Media publication.
Guided By
Location