Back
Compile a reno or building wish list
---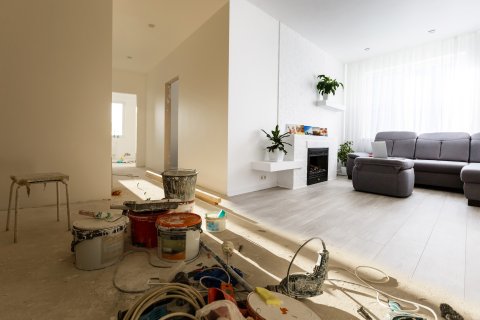 If you're planning on renovating your home or building a new one you undoubtedly have some definitive ideas on what you'd like to see built.
If you intend to use a designer or architect for your project you need to be able to convey these ideas to them in order to best realize your dreams. One easy way to do this is by compiling a wish list.
A wish list is exactly as it states: a list of things that appeal to you and why. It can be a written list or it can be a scrapbook of images but ideally, it'll be a bit of both. The objective of the wish list is to get all your ideas out in the open before the design process begins, giving the designer a real sense of direction from the start.
When putting together a wish list think about homes you love, spaces that make you feel good, or places that capture your imagination. And don't hold back. The pragmatics of budget and structural constraint will have their day but for now just imagine what you'd really like. That dream of an open plan flowing through multiple levels might prove too expensive but the idea of openness with changing levels might inspire a design that captures a similar feel through the less expensive means of varying ceiling heights. Anything that inspires you should be jotted down. A seamless connection between inside and out, an open stair flooded by natural light or even a tower as your private get-away (this was a previous client's dream that we managed to successfully incorporate into a design) are all ideas worth itemizing.
Other things to consider for your list are the functional realities of your home's layout. How many bedrooms do you need? How big a mudroom do you need? Do you want a built-in pantry or just lots of cabinet space? The questions may be exhaustive but the answers are essential. Mark it all down and once again prioritize. What functions or relationships are a must for you, which ones could you manage without? One easy way to create a wish list these days is by doing it online. Sites like Houzz and Pinterest allow users to categorize images in idea-books and folders that can be shared easily. Compiling an online wish list can be simple, fast and fun. I even find myself using these sites to catalogue images for inspiration in future designs.
At the end of the wish list exercise you'll have a collection of images and ideas that will be both helpful to you and your design professional. As your project moves forward other factors will begin to influence the direction of your design. Having the wish list as a touchstone throughout the process will ensure that your initial hopes and dreams don't get lost in the turmoil of design and construction.
Kevin Vallely is a residential designer in North Vancouver. vallely.ca
By: North Shore News
GuidedBy is a community builder and part of the Glacier Media news network. This article originally appeared on a Glacier Media publication.