Back
Arthur Murray supports the community through dance and donations
---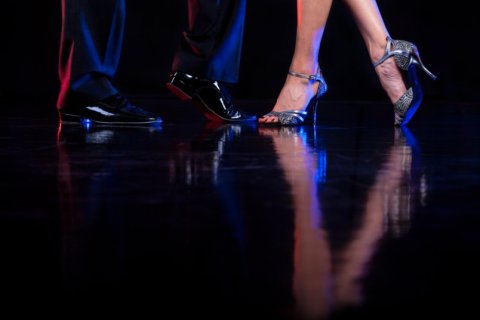 Sponsored Content
If those benefits weren't enough, Smith and Ferchuk have made it their mission to give back to Tri-Cities charities through a variety of philanthropic partnerships. A cause close to their hearts is the Crossroads Hospice Society.
"We got involved about eight years ago with a fundraiser that we were part of called Dancing With Our Stars. Crossroads Hospice is a wonderful organization that does important and significant work and we always do our best to do something with their Treasures of Christmas fund raising event each year" says Ferchuk.
Arthur Murray Coquitlam also holds a Food and Toy Drive for Share Services Society. Here, each year, the studio's teachers, students and owners gather hundreds of pounds of food, toys and other donations. Numerous other charitable organizations benefit from Arthur Murray Coquitlam's generosity through dance class packages donated to their silent auctions. Organizations such as Eagle Ridge Hospital Foundation, I am Someone (anti-bullying initiative) and local school fundraisers (Arch Bishop Carney, Glen Eagle Secondary) to name a few.
Perhaps the biggest benefit of all, though, is the dancing itself. There is a deeper, almost spiritual, benefit that social dancing brings to Coquitlam residents.
Says Ferchuk: "I think one of the things dancing does is that it creates a place where people meet in a positive and healthy environment … when there's laughter, music and smiles, it just tends to create more of that in [people's] lives."
For more information visit dancecoquitlam.ca or their Facebook page.
By: Tri-City News
GuidedBy is a community builder and part of the Glacier Media news network. This article originally appeared on a Glacier Media publication.
Guided By
Location
Topics