Back
Healthwise: Take a proactive approach to care
---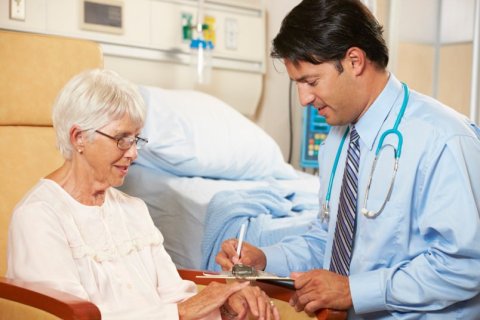 We do many things out of habit (because that's the way we've always done it) or convention (because that's what everyone else does): how we relate to family and friends, our routines at school or work, where we shop, what we eat, what we do for exercise, and how we travel from place to place.
We get into a groove and it becomes our norm.
Without question, we perform these activities in our habitual manner, even if there are better ways of doing them.
Our habits resist change. It takes conscious practice to create a new groove, but with effort over time, we can settle into new and positive routines.
But it all starts with a moment of reflection and a fresh perspective.
Is this the best way to act? Does it reflect my values and bring me closer to my goals? Or is it wasteful or harmful to myself or others?
When we see our routines in a new light and recognize a better way to live our lives, we can be energized to practise new habits.
How do you approach your own health? How do you use the health-care system? Who is responsible for most of your care?
Although most of us would endorse the concepts of preventive and proactive care, both patients and providers tend to act reactively.
Reactive care includes going to a clinic or the emergency department for an acute problem, such as an infection, heart attack or stroke. It includes seeking care when chronic conditions have deteriorated to the point that you can no longer manage at home.
We certainly need urgent and emergency care for acute and unexpected crises, but this shouldn't be all of your health care.
Just as health is not defined as the absence of illness, health care is not simply the treatment of disease. If your personal approach to health is episodic and reactive, you won't be able to maintain wellness. You're more likely to suffer from the complications of chronic health conditions and require hospital care sooner rather than later.
While acute care is episodic and reactive, the alternative is planned and proactive care. You are in the driver's seat and you are responsible for the daily activities that maintain good health. These include the four foundations of self-care: healthy eating, physical activity, emotional well-being and healthy relationships.
You need to know your risks for health conditions based on your age, gender and family history; what you can do to prevent them, and what tests you need for early detection.
If you are diagnosed with a chronic condition, such as high blood pressure, diabetes, chronic lung or heart disease, you need to know how to self-monitor your condition, take medication appropriately and how to work with your health-care providers.
One essential key to proactive health care is a family doctor who works with you over time, knows your family and health history, understands where you are and what's important to you, and partners with you in treating disease in the context of your whole life.
If you don't already know the answers, the next time you see your family doctor ask, "Considering my age and family history, what should I be doing to maintain the best health? Am I due for any screening tests? What activities will prevent illness and promote health?"
Dr. Davidicus Wong is a family physician. His Healthwise column appears regularly in this paper. You can read more about achieving your positive potential in health at davidicuswong.wordpress.com. For more information about self-care, divisionsbc.ca/burnaby.
By: New West Record
GuidedBy is a community builder and part of the Glacier Media news network. This article originally appeared on a Glacier Media publication.
Guided By
Location