Back
Column: Buy travel medical insurance, trust me
---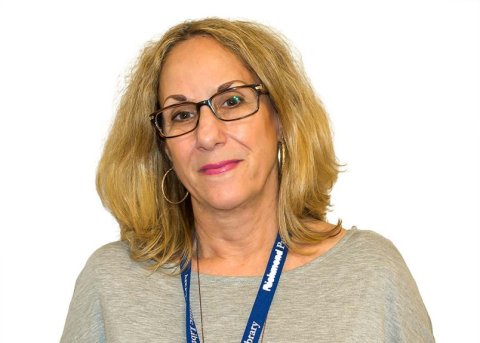 Paradise doesn't always look the way you expect it to. My husband Harvey and I were just looking for sun, sand and lots of R&R. What we got instead was IV antibiotics, nebulizers and anti-inflammatory drugs at a very efficient private hospital in Cancun, Mexico. All I can say is thank God we have travel medical insurance!
My beloved Harvey started getting a nagging dry cough and a tight chest five days into our two-week vacation. The morning of day six, he said "Maybe we should go to the resort doctor about my cough."
Now you need to understand something—Harvey endured chest pains for two years before agreeing to see a cardiologist. But one day of dry cough in Mexico and he's telling me to call the doctor. This is not my first rodeo, so I call our travel medical insurance carrier and explain what's going on. They give me a case number and off we go to the medical clinic in our resort.
I took one look at the doctor and whispered to Harvey "I have underwear older than him!" Turns out he's young but knowledgeable, and gave Harvey a thorough exam. His diagnosis: bronchitis. But he wasn't sure if it was bacterial or viral, so he encouraged us to go to the local private hospital and have it checked out. Since we have medical insurance, he sent us by medical van (READ: ambulance with lights going and everything). By the time we got to the hospital, they already had our insurance info and ushered us into an exam room. Some doctors examined Harvey, took blood and started an IV. About ten minutes later they took a chest X-ray.
About 30 minutes later, after taking us to a very fancy private room that resembled a hotel suite, they determined it was a bacterial bronchial infection, and started Harvey on IV antibiotics, an anti-inflammatory and a nebulizer.
After getting comfy in his room and being treated like he's the king of a small country, the phone rings. It's "Guest Services", asking what he'd like for lunch. After hearing the options, he opted for steak. Not bad for a hospital. In fact, the steak was delicious. Or so I'm told. I had a crappy cheese sandwich in the cafeteria.
Six and a half hours later they released him, armed with a prescription for several meds. The taxi stopped at a local pharmacy, and for the bargain basement price of 2,600 pesos (around $158 Canadian), plus the price of the taxi, we were on our way back to the resort.
The next day Harvey felt better. But then he felt worse. So again, we called the doctor at the resort, who came to our room and gave Harvey a shot of cortisone. Harvey missed throwing up on him by mere seconds.
It's been up and down since then, with Harvey coughing all night for a few nights straight. I was enlisted as the Phlegm Police, checking the colour of his sputum, so I could report back to the doctor. This morning, after another sleepless night, I told Harvey that he's coughing so much, he should get overtime. To which he replied "Yeah, cough and a half."
You might be asking yourself why I'm giving you chapter and verse of Harvey's medical misadventures in Cancun. Well, it's a caveat to never, ever travel anywhere (not even Bellingham) without travel medical insurance. Yes, if you're over a certain age and have pre-existing medical conditions it will cost you a bit more. But weighed against the cost of getting sick and being hospitalized in a foreign country, you'll realize the insurance is well worth it. The peace of mind that medical insurance offers is priceless. Trust me on this.
By: Richmond News
GuidedBy is a community builder and part of the Glacier Media news network. This article originally appeared on a Glacier Media publication.