Back
Canada has one of the most powerful passports in the world, report finds
---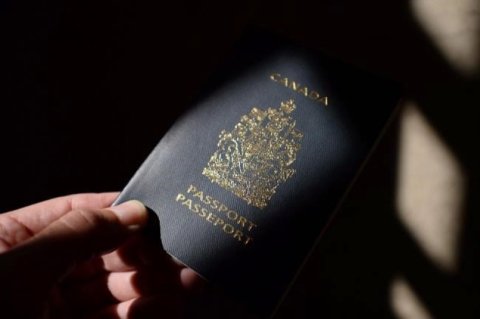 The Henley Passport Index has released its third quarter ranking of the world's most powerful passports and Canada ranked among the strongest.
The index is compiled from data provided by the International Air Transport Association (IATA) and measures global mobility based on visa-free access to destinations. Further, it uses data from the index's 14-year history, "to show how travel mobility has changed over the past decade, looking at which passports have gained in strength and which have fallen behind."
Japan and Singapore hold the world's strongest passports, with Visa-free access to 189 destinations. Following them, South Korea, Germany and Finland have access Visa-free access to 187 destinations.
The United Arab Emirates, which entered the top 20 index for the first time in the list's 14-year-history, moved an astonishing 41 spots. Other strong climbers include Taiwan, which climbed 24 places over the past ten years and ranks 30th. Serbia, which has also climbed 24 places in the past decade, is now in 41st.
The US and the UK each dropped to the lowest position they've held since 2010, sharing the sixth spot. Their drop is attributed notably to their exclusion in Pakistan's Electronic Travel Authority (ETA) program, which was extended to 50 countries.
Canada also came 6th, along with Greece, Norway, Belgium and Ireland.
With visa-free access to just 25 countries, Afghanistan sits at the bottom of the list.
Most Powerful Passports of Q3 2019:
1. Japan, Singapore
2. South Korea, Germany, Finland
3. Denmark, Italy, Luxembourg
4. France, Sweden, Spain
5. Austria, Netherlands, Portugal, Switzerland
6. Norway, UK, US, Belgium, Canada, Greece, Ireland
7. Malta
8. Czech Republic
9. Australia, Iceland, New Zealand, Lithuania
10. Latvia, Slovakia, Slovenia
By: Richmond News
GuidedBy is a community builder and part of the Glacier Media news network. This article originally appeared on a Glacier Media publication.
Guided By
Location
Topics