Back
Profiles of Excellence: Grand Villa Casino Burnaby
---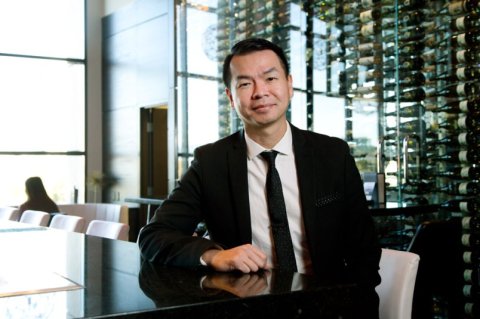 Sponsored Content
Consider this the treasure map to a hidden gem in the heart of Burnaby and just moments away from downtown Vancouver: Grand Villa Casino.
The flagship property of Gateway Casinos & Entertainment, the 300,000-square foot facility includes nine distinctive food and beverage outlets, the Delta Hotel and Conference Centre with 189 hotel rooms, six luxury suites and over 12,000 square feet of meeting space, along with a casino complete with 64 table games, 11 poker tables, 1,200 slot machines, and VIP gaming areas.
All told, it's an all-encompassing destination for food, gaming, entertainment, travellers, and business that has been garnering rave reviews on every front since it opened. And with the recent completion of $15 million in upgrades, Grand Villa is making a milestone statement as it marks its first decade in operation.
"I can't believe it's been ten years already. The venue and offerings have evolved so much and continue to develop as we keep pace with the market," proudly states Stan Ma, assistant general manager. "I have seen a lot of impressive growth and with that continuous upgrades and additions. For example, the addition of CHOW Lucky Noodle Bar, our flagship restaurant Atlas Steak + Fish, and our expanded poker rooms and VIP gaming."
These significant investments are all part of the Grand Villa's mantra of providing the most unique 'resort and entertainment experience' in the Lower Mainland. Whether it's for a night of live entertainment, a dining occasion, or mixing business and pleasure, it's a one-stop complex covering all your needs.
"We get really excited when we consistently receive compliments like: I can't believe I've never been here before, this is such a beautiful property and I had a great time," said Ma, noting that they often get feedback about the variety of options, the customer service, and attention to detail, with visitors saying it's on par with Las Vegas.
That's a sign that the company is achieving its goals, but they're never content to rest on success – there's always new ways to innovate and improve.
"We try to express excellence in everything that we do, as our goal is to be the premier entertainment destination in the Lower Mainland," he added. "To do that, we strive to go above and beyond the expectations of our guests and most importantly to listen carefully to what our guests are asking us for."
That requires a committed team and Ma describes the staff of more than 1,200 as incredibly dedicated and focused on shaping the guest experience.
"Their authentic commitment each and every day is what drives our success," he said.
Ma himself began with Gateway nearly 20 years ago and has diligently progressed through more senior positions, from table games dealer to his current role.
"I like to use myself as an example of Gateway's commitment of investing in their people – I never imagined there would be so many incredible opportunities," he said. "The amazing thing is that I am only one of many similar stories within the organization."
Ma says he encourages anyone who's never been to Grand Villa to come experience the resort.
"This amazing but somewhat best-kept-secret has something special for everyone," he says, adding those options run the gamut from a romantic dinner or a glass of wine, to gaming or live entertainment, dancing and more.
"Come in and let our team pamper you," he said. "Grand Villa is the place to be."
The central location off Highway 1, along with free covered parking in attached parkades, make it an easy choice for local visitors and travellers alike.
For more information, please visit their website.
By: Burnaby Now
GuidedBy is a community builder and part of the Glacier Media news network. This article originally appeared on a Glacier Media publication.
Guided By
Location