Back
The 'Uber' of private jets? Canadian pilot brings private air travel to the masses
---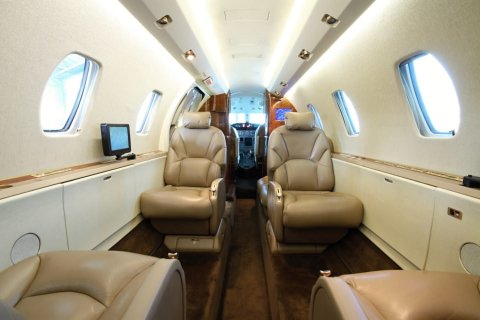 Is it the 'Uber' of the private jets?
Not exactly — but Jettly, a web and single app charter booking platform that offers private air travel through on-demand features, hopes to make the 'private jet' experience a reality for everyone.
Operating under a Netflix-style subscription model, Jettly is gaining rapid, global traction as a viable solution to the financial burden and inconvenience associated with conventional airline travel. You can charter a helicopter, prop, or jet aircraft, "similar to how you call an Uber."
Currently, the global technology company has over 9,500 aircraft and over 19,000 customers. Further, they say they've seen a 458 per cent year-over-year revenue growth. The founder and CEO of the company is Justin Crabbe, a Canadian pilot. Under his leadership, the company has expanded their network across 190 countries and territories worldwide.
What are some of the advantages?
Jettly notes the following:
Private jets land closer to your destination.
No more layovers – get straight to where you're going and you don't have to wait
Bring pets onboard – your dogs, cats, and other pets can sit in the cabin with you
Luxury – choose a high-end aircraft which is suited to your personal needs and tastes
Good food – rather than bland airline food, you can enjoy your favourite cuisine
Privacy – with a private jet charter, you aren't forced to share the journey
Comfort – they argue it's easier to rest on a private jet charter than it would be on a regular flight.
In addition, the company states that by, "booking empty leg flights, the unsold portions of a booked flight, members can book a private jet in a matter of minutes and save up to 75 per cent on the normal commercial travelling price."
— Elana Shepert, Vancouver is Awesome
By: Kamloops Matters
GuidedBy is a community builder and part of the Glacier Media news network. This article originally appeared on a Glacier Media publication.