Back
Homebuyers sacrificing travel, leisure, retirement funds to build down payments
---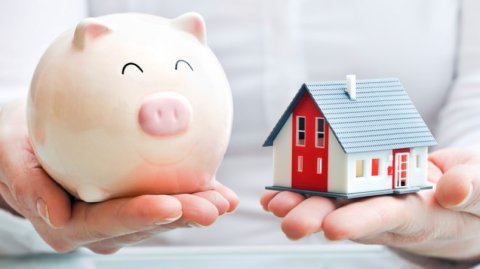 Funding a home purchase can be a monumental challenge in pricey Canadian cities such as Metro Vancouver – and for some, it means making significant financial and lifestyle sacrifices.
That means cutting back on dining out, travelling, and even saving for retirement, according to a survey released February 13 by Sotheby's International Realty Canada and Mustel Group.
That's if you can even get started – 37 per cent of Metro Vancouver survey respondents said that their basic day-to-day living expenses were the primary barrier to building a down payment.
For those who are managing to do so, many are having to tighten their purse strings elsewhere in order to afford it. The survey of Canadian "modern families" found that the most-often cited sacrifice was reducing or eliminating dining out, with 51 per cent nationally saying they were using this method. This was followed by reducing or eliminating travel, then non-essential expenses such as new clothing, and then non-essential entertainment or health/fitness expenses.
Across Canada, the fifth most-cited method for building a down payment was to delay saving for retirement, with 20 per cent making this sacrifice – a figure matched in Metro Vancouver.
However, Metro Vancouverites revealed themselves less inclined to cut back on the finer things in life to save for their down payment – or perhaps less in need of doing so than their counterparts in other Canadian cities.
The survey report said, "Despite housing affordability challenges, young family homeowners in [Metro] Vancouver are less likely to have sacrificed non-essential lifestyle spending in order to save for their down payment than in other Canadian metropolitan areas… Vancouver families are more likely to secure a higher paying job to save for their downpayment, at a rate of 21 per cent."
The report added, "Vancouver families are the least likely of their urban Canadian counterparts to delay the decision to have a child in order to save for a home, with nine per cent reporting this as a strategy used."
By: Richmond News
GuidedBy is a community builder and part of the Glacier Media news network. This article originally appeared on a Glacier Media publication.
Guided By
Location
Topics