Back
6 Apps that make home buying a smooth and convenient experience
---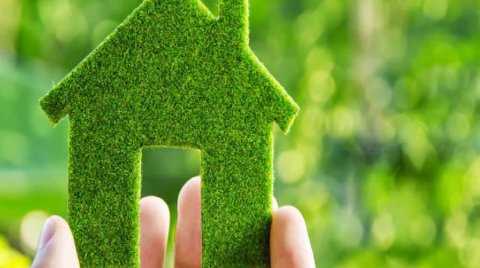 So you're ready to buy a new home. But as everyone knows, it's not a simple process. There are a lot of moving pieces, including staying on top of your finances and finding the right kind of home and neighbourhood for you and/or your family.
What are the most useful apps and tools out there for prospective home buyers? Let's take a look!
First off, preparing to invest in real-estate and actually making the plunge is becoming a largely online experience. The following tools aim to make real estate investing a smooth financial experience as well:
Mint is perfect for Canadians who need to carefully track and manage their finances. It especially useful leading up to the period when you are ready to start looking for a home, as it helps you save for a real estate investment. The app allows you to track all of your bills—whether they be for rent, credit cards, utilities or subscriptions. Mint sends bill reminders and alerts users when funds are low. While this can be useful in everyday life and the pre-investment saving period, it's also great during the house hunting and buying process, when extra expenditures like renovations and real estate agent commission projections get thrown into the mix.
You've finally found the perfect home. But is it a feasible purchase/investment in terms of your long-term budget? A Canadian mortgage calculator can help you calculate the payments you will have to make monthly, and what your annual costs will look like. The app calculates the payments based on the price of your dream home and current interest rates.
A great app for those going in on a home with another person is Splitwise. Splitwise tracks what you and your partner/partners are paying for and keeps a running total over a span of time. That way you can pay each other back in single large payments instead of a slew of tiny ones. You will all receive monthly pay-back totals through email notifications. It's also a great way to track where every dollar you spend is going, helping you keep tabs on your spending habits and pinpoint where you need to save leading up to a property purchase.
The Tiny Scanner app allows you to manage your documents in a convenient and efficient way by scanning documents using your smart android device. Real estate and financial documents like Notice of Assessments, bank statements, property taxes and rental agreements can all be captured by and stored in your phone. Tiny Scanner will scan everything as either PDFs or JPEGS.
Getting all the facts
In this era of constantly new and advancing technology, you deserve to have all the information available on your prospective home. These tools will help you get informed on properties:
Home buyers might try to decide between buying a condominium or buying a single-family home. With a condominium, the investor has the exclusive right to the interior space of the unit, and can design the interior any way they like. But they do not have rights to alter the land, walls, fences etc. of the property. With a single-family home, the investor has the right to design both the interior and exterior of the property.
These two design visualization apps can help with both condo hunting and single-family home hunting:
If you find a nice spot of real estate but are not sure if you visualize yourself living there due to a lacklustre front and backyard, PRO Landscape Home might just be the app for you. The PRO Landscape Home app allows you to visualize what your future yard could look like with some touch-ups. Just take a photo and add landscaping features to help you see the property's full potential.
Home buyers can use Magic Plan in partnership with PRO Landscape Home, or alone when looking at a condo's potential. You simply use the app to scan the area, and then get to experimenting. The app is used to both create and edit floor plans, as well as to view the space in 3D—users can add furniture to the floor plan or plan DIY home renovation projects as they check out the condo.
Investing in a new home also means investing in a new community. REW's Lifestyle Focused Home Buying Search Tool lets you learn all about the neighbourhood you will potentially live in by filling you in on the attributes and transportation options of the location. It maps out the amenities that matter to potential home buyers just as much as location, cost and the inner layout of the home. REW website users can click to select transportation and conveniences in the neighbourhood of their potential new home—this may include bus routes, schools, parks or grocery stores.
By: REW
GuidedBy is a community builder and part of the Glacier Media news network. This article originally appeared on a Glacier Media publication.
Guided By
Location
Topics