Back
FAQs: What You Need to Know about Subject Removal
---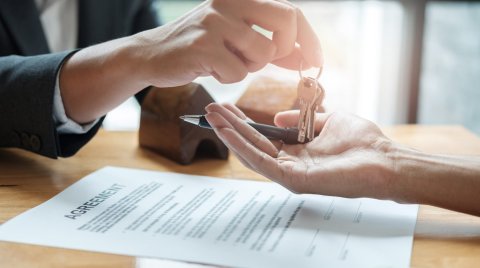 Subject removal is an important process during the real estate transaction that you need to be well versed in to ensure that you are safe and protected when purchasing a home. If you're looking to learn more about subject removal, this article will go through frequently asked questions to make sure you're fully prepared to write an offer safely.
What is Subject Removal?
Subject removal is a period of time in which the buyer works to satisfy the conditions, also known as subjects, that are listed on the accepted offer for a particular property. Subject removal works as a great safety net for buyers as it allows the buyer to perform their due diligence related to the subjects that were accepted, such as reviewing strata documents or the title search for the property. If the buyer is satisfied and approves all subjects listed, then they would proceed to "remove subjects" and hand in the deposit so that the deal can now become firm. These subjects are listed in the terms and conditions section of the contract of purchase and sale, and must be agreed to by both the seller and the buyer.
What Type of Subjects Are There?
The most common subjects that you'll see are:
• Subject to obtaining satisfactory financing
• Subject to receiving and approving a property disclosure statement
• Subject to receiving and approving an inspection report
• Subject to receiving and approving a title search
• Subject to receiving and approving all strata documents (if strata unit)
The above subjects are written in plain form, and will be written in much greater detail on a contract of purchase and sale. For example, a proper financing subject will list the interest rate, term, and amortization that must be obtained in order to proceed with removing the financing clause.
Furthermore, while the above subjects are the most common that you will see written or accepted, an offer can be subject to anything that you need to feel comfortable committing to the property. An example of an uncommon subject would be receiving the last six months of utility bills, or subject to the sale of your current home.
Typically, the hotter the real estate market, the fewer subjects a seller will be willing to accept, and in a very hot market the seller may try to negotiate for a subject-free offer. To make your offer more appealing, you may want to attempt to satisfy the above subjects prior to writing an offer so that you can show the seller that you are actively trying to remove subjects in advance. For example, you can read the property disclosure statement and title search beforehand and state that you are satisfied with those documents and therefore do not have to list them as a subject on the contract. In a very hot market, many buyers also spend money on pre-offer inspections to make themselves more competitive in a bidding war.
How Long is Subject Removal?
A typical subject removal period is seven days long and allows you to organize all your affairs and complete your due diligence to meet the subjects that you have listed on your initial offer. However, there are also subject-free offers, two-day subject removals, two-week subject removals, or others, as the amount of time varies greatly depending on each situation. The amount of time that you offer to complete subject removal depends on a variety of factors, such as how hot the real estate market is in your area, and how many offers you are competing with.
Keep in mind that time is not your friend with subject removal, and the banks, inspectors, and/or property management companies likely aren't open on weekend or stat holidays. If you are thinking of shortening your subject removal period because you're in a multiple-offer scenario and are trying to make your offer more appealing, make sure to consider all the external factors and people that you will rely on to satisfy your conditions. If you're not in a multiple-offer scenario, then try to negotiate for a longer subject removal date, even if it's by a day or two, to avoid the risk of not being able to remove subjects and the whole deal collapsing.
What If I Don't Remove Subjects?
Will you lose money if you go through the whole process and end up not removing subjects – either because you can't or decide not to? The answer depends on how the contract is written and when the deposit is due. Typically, if there is a subject removal period then the deposit will be due within 24 hours of removing all subjects, or upon subject removal. This means that if you decide not to remove subjects because one or more subjects could not be satisfied, then you would not lose any money as the deposit has not yet been handed in. Again, in the typical scenario the deposit is only due if you approve and choose to remove subjects. The deposit is then due, and the deal then becomes "firm."
In Greater Vancouver, the deposit is usually 5% of the purchase price and will be held in trust by the buyer's agent's brokerage. This deposit will then form a part of your down payment, and the purpose of it is to work as collateral to compensate the seller in the case that the buyer does not complete the deal.
How Does the Process Work?
Here is a typical example of how it might go:
Monday:You put in an offer with your buyer's agent and it is accepted. Your offer is subject to financing, subject to inspection, subject to receiving and approving the title search, and subject to receiving and approving the property disclosure statement. The subject removal date is in one week's time.
Monday until following Monday: Begin working to remove all subjects. You hire and schedule a home inspector to come by at least two days before the date of subject removal. You also notify your bank that you have an accepted offer and have them begin the official financing approval process. Your agent obtains all documents, including the title search and property disclosure statement, for you both to begin reviewing. You also follow up on any questions or concerns you may have with the listing agent.
Subject removal date:You have two options:
Remove the subjects, and hand in your deposit of the purchase price. The deal is now firm.
You do not remove subjects because you do not approve of one or more of the subjects and the deal collapses (i.e. you weren't satisfied with the inspection report). If you do not remove subjects, you do not need to pay the 5% deposit.
Can I Get an Extension?
You can ask for an extension, but that doesn't mean that it's guaranteed that the seller will grant you one. In order to extend a deal, the seller(s) and buyer(s) both have to sign an addendum to the contract stating that they agree to extend the subject removal date, along with the new date specified. As a buyer, if you ask for an extension then the seller can reject your request to extend, modify the extension date, possibly request compensation for the extension, or approve the extension as is.
If the buyer and seller cannot come to an agreement with regards to an extension, then the buyer has the option to either remove subjects as is, or not remove subjects and collapse the deal.
By: REW
GuidedBy is a community builder and part of the Glacier Media news network. This article originally appeared on a Glacier Media publication.
Guided By
Location
Topics