Back
Multi-generational living, space-sharing and other Millennial home-buying hacks
---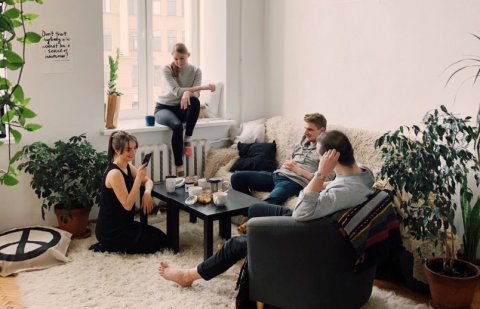 Today's Millennials want to get into homeownership, but high prices mean they are having to be creative about how to do so – and developers need to get on board, according to a report published June 26.
The Millennial Report – authored by the Real Estate Investment Network (REIN) and aimed at developers and investors – says there are a number of ways that Millennials are finding their footing on the property ladder. They also have very specific expectations of their homes and neighbourhoods, according to REIN, which argued that developers need to embrace new trends to cater for this growing homebuyer market.
"Millennials are the largest demographic in Canada, so they influence the economy and culture – including real estate – which means their preferences will impact housing trends for years to come," wrote report authors Don Campbell, Jennifer Hunt and Rebecca Wissink.
An increasing trend is multi-generational living, where a Millennial will continue living with their parents – even after they have their own partner and young children – and potentially buy into the family home. Basement suites and laneway homes are facilitating this trend, as aging parents move out of the main home to allow for the younger generation and their growing family to take over the house. This also has the benefit of allowing the older generation to downsize without moving, and be close to family.
The report said, "It is a coinciding of two significant life-course moments affecting parent and child that has led to an increased in inter-generational living – millennials cannot afford to buy a home, and baby boomers want to age in place. In this scenario, while both generations may sacrifice, they may also both gain."
Another rising trend identified in the report is for Millennials to treat their homes as part of the sharing economy, meeting monthly mortgage payments by renting out part of their space on platforms such as Airbnb, or getting a roommate. In some cases, co-ownership allows friends to go in on a larger home than they would be able to buy individually or as couples.
"Millennials value real estate as an investment," said the report, "but the added bonus of sharing their homes works well to address sociability… It also helps them save money, getting them into their 'forever home' sooner, and could generate income."
Despite the compromises needed to get into homeownership, REIN said that Millennials have high expectations when it comes to a home's finishes and appliances, as well as its location. "Purchasing Millennials won't have any money left over for renovation," wrote the authors, "nor are they inclined to spend time on such things." The report also said that this cohort also wants homes in walkable neighbourhoods close to their workplaces.
Developers need to embrace these new Millennial demands by providing housing that accommodates multi-generational living and space-sharing, said REIN. This could include laneway homes, livable basement suites, main-floor master bedrooms, and condos with lock-off suites or two separated master bedrooms.
It also recommended offering stainless-steel appliances, smart thermostats and USB charging ports in new homes, as well as building amenities such as co-working spaces, bike storage, urban gardens and communal kitchen and dining areas – all in a walkable location near transit.
By: New West Record
GuidedBy is a community builder and part of the Glacier Media news network. This article originally appeared on a Glacier Media publication.
Guided By
Location
Topics