Back
A mess-free approach to recycling your Christmas tree
---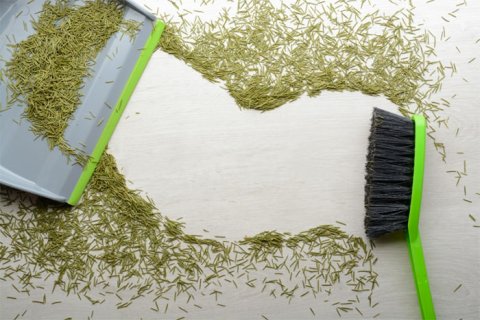 I come from a long line of worriers, so when my husband and I moved into our Vancouver condo, I naturally worried about whether we should get a real Christmas tree.
Was it against our strata rules?
Would the real-Christmas-tree-police be able to follow a trail of needles to our condo?
My husband comes from a long line of rule-setters (and breakers) and his worry-free approach to the real-vs-fake argument won the day. No one's ever told us that we aren't allowed to have a real tree. Isn't that the moral equivalent of getting permission?
However, we respect that we share communal spaces, such as the elevator, hallways and parking garage, and other people may not be as fond of the real thing as we are. That's why we make sure that we don't leave a wake of needles when we haul the tree away to the chipper's heap.
Don't let the needles get dry
The key to having a needle-less exit is a well-watered entrance.
From the moment you put your tree up, make sure it has plenty of water. It will soak up a surprising amount water in the first few days. Don't forget to keep it topped up over the holidays.
Make sure you take off all the decorations
We usually wait until after the Feast of the Epiphany — the 12th day of Christmas — on Jan. 5 to take the tree down. It's not as much fun — and a lot more prickly — removing the decorations but Christmas wouldn't be Christmas if it was every day of the year, right?
Use a bedsheet
Stand on a chair to drape a bedsheet around the tree. (This works best as a two-person job.) Try to wrap it around the total height and breadth of the tree, using clothes pegs or some sort of fastener to keep the bedsheet closed. Lift the tree out of its stand and drag it away. The beauty of the bedsheet is that you simply toss it in the laundry afterwards.
mperkins@vancourier.com
By: Vancouver Is Awesome
GuidedBy is a community builder and part of the Glacier Media news network. This article originally appeared on a Glacier Media publication.
Guided By
Location