Back
Classic Comforts
---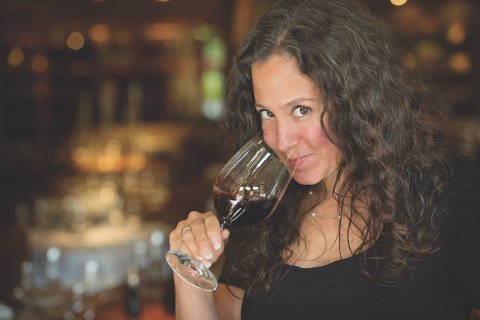 Many of us have found comfort during these strange times with a glass of wine. Whether you venture out to one of our outstanding restaurants, order in, or make your favourite comfort foods at home, enjoying some fantastic wines can make the dining experience that much better.
It's no secret that I love Riesling. Though I often feel alone in this love affair, there is no denying just how delicious it is. It's lower in alcohol than most other wines, and very versatile in pairing with food, including sushi and curry. Dr. L Riesling, from Germany's Mosel region, is a true classic, very affordable, and consistently yummy. I keep a bottle in the fridge at all times.
A classic comfort meal like roast Pemberton chicken at the Fairmont's Wildflower Restaurant calls for a light to medium red wine all winter long. I love to pair with something "grenachey"—spicy and soft—like a wine from France's southern Rhône Valley.
Ogier Héritages Côtes du Rhône blends Grenache with Syrah to showcase juicy red fruits and hints of peppery spice to accompany any light meats, especially with loads of savoury herbs and roasted local vegetables. If you feel like treating yourself, sister winery Clos de L'Oratoire des Papes' Chateauneuf du Pape is a worthy upgrade splurge.
Canadians, especially in winter, have a love affair with Amarone. It may very well be THE classic comfort wine, with rich flavours from partial drying of grapes after harvest. Thisadds a little kick to the alcohol content, intensifies the ripe, raisiny notes in the wine, and accentuates the spice box character too. Tedeschi Amarone is a long-time favourite, vintage after vintage, from one of the "first families of Amarone." It transports you to Verona, while you dream of visiting someday. I'm sure my friend, winemaker Riccardo Tedeschi is dreaming of visiting us in Whistler again soon, too.
Cheers to the joys of everyday: snuggling up to the fire after a heartwarming meal with some great wine and company, dreaming of sunny powder days, and being together again soon.
Samantha Rahn is the Fine Wine Ambassador for Select Wines, 2013 VIWF Sommelier of the Year, and longtime Whistler/Pemberton local.
By: Whistler Magazine
GuidedBy is a community builder and part of the Glacier Media news network. This article originally appeared on a Glacier Media publication.
Guided By
Location
Topics