Back
Local Burnaby restaurant leaves customers eternally grateful
---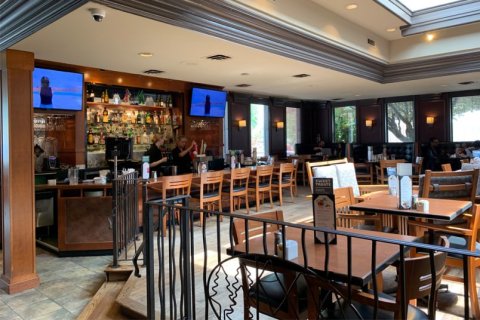 Sponsored Content
After two decades serving up family-friendly food in a hospitable and convenient Kingsway setting, restaurant franchise White Spot shows no signs of slowing down.
Rob Uppal first started working at White Spot at the age of 13. In 1994, when the business started franchising, he saw a good opportunity to get involved with a company he enjoyed working for.
"When I first became a franchisee, I was working day and night. It was a lot of hours, but it felt good to see the results of all the work I was putting into it," Uppal says.
Since then he has been running the Metrotown White Spot franchise for 26 years.
Uppal feels the longevity of the restaurant says a lot about the brand and the relationship B.C. locals have with the restaurant.
"We treat our guests the way we'd expect to be treated. With genuine and friendly hospitality," Uppal says.
With 91 years of B.C. born business under their belt, Uppal thinks the beauty of White Spot is that many of their guests have grown with them.
The restaurant menu caters to diner's morning, noon and night with a strong emphasis on locally sourced fresh produce.
"Our fresh Kennebecfries are grown right here in Delta," Uppal says.
Famous stars like Michael Bublé and Michael J. Fox have also praised their burgers, and even the Prime Minister is a fan.
The beauty of the Kingsway location is its accessibility, which is situated just a few blocks away from the busy hub of the Metrotown mall. With over 55 parking stalls available, front and back, Uppal thinks nobody else on Kingsway can match what they offer their customers. The restaurant can seat 200 guests and has an outdoor patio and a large lounge area for customers to watch the latest sporting events.
To find out more about White Spot Metrotown, call 604-434-6668, visit www.whitespot.ca, or drop by at 5550 Kingsway, Burnaby.
By: Burnaby Now
GuidedBy is a community builder and part of the Glacier Media news network. This article originally appeared on a Glacier Media publication.
Guided By
Location
Topics