Back
Want to check a Vancouver restaurant's cleanliness? You can with new app Tomati
---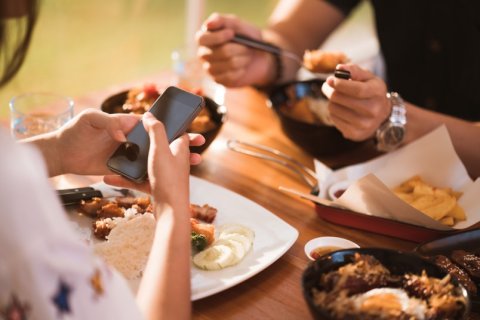 Do you ever wonder how clean your local haunts are, or how they measure up to other establishments in the Lower Mainland?
A new app called Tomati wants to help solve your dining dilemmas by offering a one-stop shop for all your cleanliness curiosities. The app allows you to select a local eatery and view its health inspections, its ranking, and also nearby deals. As such, it enables users to select the best deal in town without potentially compromising their health.
Of course, Vancouver Coastal Health won't allow a restaurant to operate if it is dangerous, but many people still like to know when one has a hefty number of strikes against it.
Vancouver Is Awesome spoke to creator and owner of Tomati, Egor Philippov, who explained his inspiration for creating the app.
"I started the app a couple of years ago, but back then it was on the web, rather than an app. I honestly started it because there was this place near Metrotown that wouldn't shut down and it seemed extremely gross," he describes.
"There was also this thread on Reddit about it, and I discovered that the health inspections done by Vancouver Coastal Health and Fraser Health were available to the public. When I went to take a look I was really surprised."
Philipov noted that people had to go different sites in the Lower Mainland in order to access the information, and he wanted to aggregate it all in one place.
"Tomati allows you find the health inspections for nearby restaurants from your phone," he says.
The app is completely free and available online.
By: Richmond News
GuidedBy is a community builder and part of the Glacier Media news network. This article originally appeared on a Glacier Media publication.
Guided By
Location
Topics