Back
Popular Vancouver spot named 'Best Vegan-Friendly Restaurant in the World'
---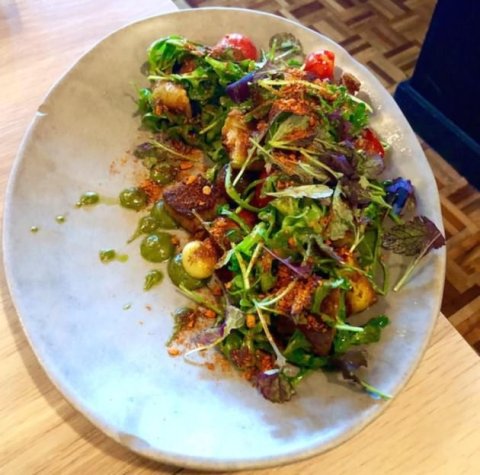 From Sydney to Singapore, Berlin to Bangkok, and in dozens of cities and countries around the globe, vegan and vegetarian cuisine is a way of life for millions. World travellers who like to keep their eats plant-based have an increasing number of worthy options for dining out well, and this new list puts a Vancouver restaurant at the very top of the pack.
Big 7 Travel, a travel site geared towards mobile-using millennials, has just named their picks for the 50 Best Vegan Restaurants in the World. Taking the number one spot: The Acorn in Vancouver.
"The Acorn is a vegetable-forward restaurant and bar at the heart of Vancouver's Main Street," says Big 7 Travel. "They are inspirational when it comes to their vegan options. This is the sort of place you would happily dine in every day for the rest of your life — it's just that tasty."
The travel site notes they made their choice based on the restaurants' "dedication to plant-based food and sustainable and seasonal menus," as well as previous media coverage, blogs and reviews. The site took votes from their 1.5 million community of readers and followers.
The Acorn is certainly no stranger to success here in Vancouver among the vegetarian, vegan and flexitarian. They've been lauded locally by writers and publications and received several dining awards, as well as coverage in Conde Nast Traveller and Bon Appetit, to name just a couple.
— Lindsay William-Ross, Vancouver Is Awesome
By: Kamloops Matters
GuidedBy is a community builder and part of the Glacier Media news network. This article originally appeared on a Glacier Media publication.