Back
Chinese restaurant dishes out spices of Szechuan to North Vancouver
---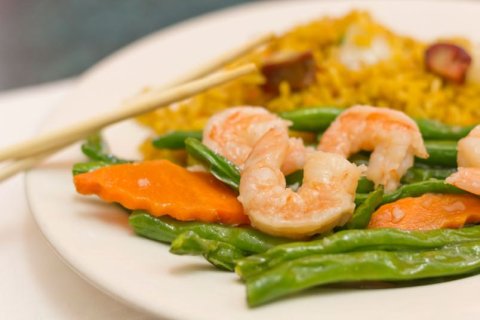 Sponsored Content
Real foodies know that the best food often comes out of small, unpretentious family-run establishments. North Vancouver's best kept Szechuan secret? The warm, welcoming One More Szechuan in Pemberton Plaza next to Save-On-Foods, where locals, food bloggers and those in the know are getting their Szechuan cuisine fix.
Serving a variety of excellent Asian dishes, from Cantonese, to Szechuan to Thai (satisfying the cravings of regulars who frequented the Thai restaurant that previously occupied the space), One More Szechuan is receiving acclaim from local food critics, including the North Shore's Chris Dagenais, and is garnering excellent reviews on Yelp, Facebook, and Trip Advisor.
The co-owner, bubbly and energetic Carrie Ho, who on a Saturday night can be found bouncing from table to table chatting up customers, says she and her husband opened the restaurant at the request of North Vancouver-based customers who would frequent the downtown Vancouver Szechuan restaurant where she used to work.
And while she does cater to the Western palate with Chinese favourites including Beef Chop Suey, Lettuce Wraps and Dim Sum, Ho does encourage guests to try the traditional Szechuan dishes, such as the fried Spicy Chicken with Szechuan Peppercorn whose rich, spicy flavours (it's loaded with hot red peppers) are quelled by the freshness of green peppers and cilantro.
With its yellow painted walls and eclectic artwork, the atmosphere of the restaurant is lively and happy, and many of the dishes, made using produce hand-selected daily by Ho, are meant to be placed in the middle of the table, family-style. Noon hour is even made a celebration with a lunch plate available for $9.50 and a great-for-sharing tapas-style "Starter Pack", a mix of squid, spicy beans and spare ribs.
It's all scrumptious, but Ho does have her favourite dishes. Among them, a very traditional Szechuan dish, Boiled Beef in Szechuan Sauce, which is best enjoyed (either eat in or take-out) with a bowl of white rice, and of course—a bottle of TsingTao Chinese beer.
1262 Marine Drive, North Vancouver, 604-929-3000, onemoreszechuan.ca, or on Facebook.
By: North Shore News
GuidedBy is a community builder and part of the Glacier Media news network. This article originally appeared on a Glacier Media publication.
Guided By
Location
Topics