Back
Kitsilano's Eat Local Stars
---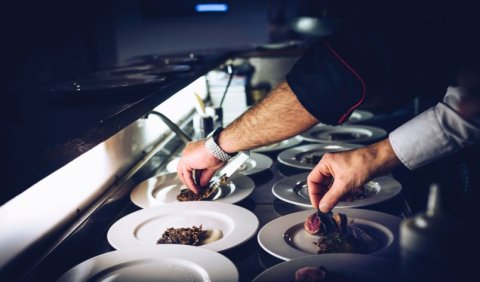 Here in the Lower Mainland we're lucky to have an array of culinary options to choose from. You really don't have to travel far to enjoy foods from faraway lands!
Vancouver's status as a world-class destination has made it a draw for some incredible culinary talent. Whether you're craving Thai, Greek, Vietnamese, Mexican, Chinese or Japanese, there is a restaurant in Vancouver offering a top-notch version of the cuisine.
And the beachside Kitsilano neighbourhood is no exception. Here, there are some excellent brunch spots, fantastic high-end restaurants and casual eateries where you can cosy up for a meal during winter months. Come spring and summer, there are myriad options where you can grab take-out to take down to Kitsilano beach for a picnic.
While many of these establishments have been operating for years and are packed with local regulars, there are also many new culinary offerings popping up in Kitsilano. You'll likely pass them if you're visiting the area and are out for a day of shopping, or if you're a resident heading out for a stroll.
Whether you eat in restaurants on a daily basis or you only dine out on special occasions, you want to know that the restaurant you're spending your time and money on is going to provide a tasty meal, great customer service and a pleasant ambiance.
But how do you go about choosing a coffee shop for a friend date, a sushi spot for lunch or a restaurant for a family dinner?
Enter Kitsilano's Eat Local Stars. Here we've done the groundwork for you, and surveyed the culinary scene to round up the top dining spots in the area. https://vancouver.starlocal.ca/eat-local-kitsilano/
Whether you're looking for a sports bar for a guys' night out, a great poke shop for lunch or a high-end eatery for a romantic meal, we have a recommendation for you.
By: Vancouver Courier
GuidedBy is a community builder and part of the Glacier Media news network. This article originally appeared on a Glacier Media publication.
Guided By
Location
Topics