Back
This activewear brand is giving away free men's workout tees
---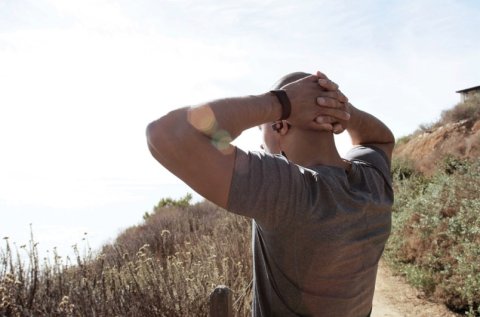 Sponsored Content
Vancouver-based Strongbody Apparel is back at it again, this time giving away men's workout tees. Having sold out of their womenswear launch giveaway of 1,000 leggings in just days, they increased the legging giveaway to 10,000 pairs. Next on the list: menswear!
Strongbody is giving away 1,000 of their best-selling 'Stoic' mens tees. Like the women's free legging campaign, all you have to do is pay for the cost of shipping.
"Lots of people have been watching us for a long time, so we want them to try our products, experience the quality and see what we're all about," Conyers said.
All you have to do is visit strongbodyapparel.com/pages/stoic-tee-giveaway to claim one of their Stoic Tees and pay a shipping fee of $20.
Meghan Conyers started Strongbody Apparel in 2012 and has grown it to be known for sleek, fitted and flattering designs that are all made locally.
"I was really into fitness but didn't see anything unique. Everyone seemed to be wearing the same tank top and pants to spin classes," said Conyers, Strongbody's CEO. "I thought, 'this is so boring'."
So, she started developing her own line, despite having no previous experience in activewear design and production. "When I first started, I didn't even know how a t-shirt was made," Conyers said. But she did have a clear idea of what the market needed:
"I thought that there had to be something fashionable that could transition from the gym to the street; something with a sleek and refined look." That meant a more euro-inspired design with a fitted, contemporary look. "I compare what we do to with having a guy in a nicely fitted suit," Conyers said, "It's tailored, yet understated and effortless."
Strongbody Apparel also incorporates a technologically advanced fabric treatment, called Nanoelite+, in their products. This treatment, which remains for the entire lifetime of the garment, uses the properties of recycled crustacean shells to make their products incredibly moisture wicking and resistant to odor, wrinkling and pilling.
By: Vancouver Courier
GuidedBy is a community builder and part of the Glacier Media news network. This article originally appeared on a Glacier Media publication.
Guided By
Location