Back
Companies growing twice as fast as they did in 2014
---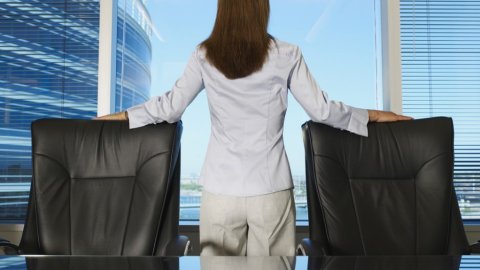 British Columbia's 100 fastest-growing companies are growing twice as fast as they did five years ago, according to data collected on Business in Vancouver's Fastest-Growing Companies in B.C. list (pages 10–13, 15).
In 2019, the province's fastest-growing companies reported an average increase in revenue of 476.3% from 2014 to 2018. This was more than twice the average growth reported by the 100 fastest-growing companies in 2015, which grew an average of 235.9% from 2010 to 2014.
While average growth rates doubled, the fastest-growing companies are not much larger than they were in 2015. Five years ago, the top 100 fastest-growing companies reported average revenue of $437.7 million. In 2019, average revenue was only 1.8% higher at $445.4 million. Average revenue was affected by a steep decline in revenue in the intermediary years. From 2015 to 2017, average revenue for the top 100 fastest-growing companies fell by 37.8% to $272.3 million.
While average revenue size has recovered, median revenue size has yet to return to 2015 levels. In 2015 the median revenue was $67 million; two years later it had fallen 56.9% to $28.9 million. Median revenue has since grown by 36.4% but has not yet rebounded to its 2015 level.
No. 45 Paladin Group of Cos. had the highest jump in rank on BIV's list. It moved up 42 spots in 2019 from 87 in 2017. During this time, Paladin more than doubled its five-year revenue growth rate to 153.3% in 2019 from 67.8% in 2017. In 2018, Paladin's revenue reached $475 million.
No. 85 Ballard Power Systems Inc. recorded the steepest decline in rank on BIV's list, moving 39 spots down the list from 46 in 2017. Ballard Power's growth dropped by more than half over the three-year period. In 2016, Ballard Power had a five-year revenue growth of 158.7% but by 2018 it was cut to 64.9%. In 2018, Ballard Power reported revenue of $125.1 million.
No. 36 Imperial Metals Corp. had the third-highest climb up BIV's list, moving up 26 spots from No. 62 in 2017. This movement was fuelled by the company's five-year revenue growth increase to 175.1% in 2018 from 114.8% in 2016.
Despite this longer-term rise in growth, Imperial Metals' revenue has declined since 2017, falling 15.9% to $360.2 million in 2018 from $428.2 million in 2016. •
By: Business in Vancouver
GuidedBy is a community builder and part of the Glacier Media news network. This article originally appeared on a Glacier Media publication.
Guided By
Location
Topics