Back
Do dress codes have a place at work anymore?
---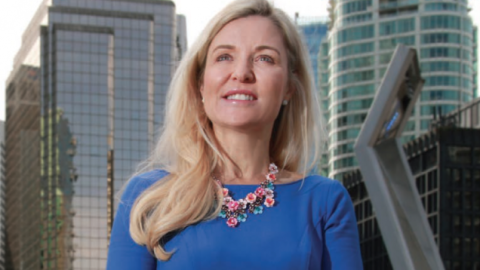 The B.C. legislature recently bent to social media pressure and changed its dress code to allow women to wear sleeveless blouses or dresses to work. The about-face followed Speaker Darryl Plecas' sudden attempt to enforce a decades-old policy, and it highlights the controversy surrounding dress codes and the issue of how much say employers should have over what employees wear.
In media scrums, Finance Minister Carole James— while wearing a suit jacket — addressed the controversy that was seen by some as an unjust attempt to keep women from baring arms.
"I'm glad that we've modernized the process and that adults can be adults," James said. "This is a professional environment, and people know that… They don't need to be policed."
While there was much social media commentary about how women should be able to wear what they want to work, and there was the to-be-expected suggestion that men should have no role in developing women's dress codes, many women defended dress codes, unofficial or official, as having a place in the professional world.
Former Crown prosecutor and media affairs commentator Sandy Garossino told Business in Vancouvershe is concerned that younger generations are not getting the message that what they wear reflects on their professionalism.
"There are standards, either official or unofficial, in a work environment," Garossino said. "It's not a bad thing for people, especially early in their careers, to know that these things are noticed."
As an employer, Garossino said she has had issues with employees not dressing appropriately.
"If you are the most, shall we say, relaxed dresser in your peer group, at work you will probably experience problems advancing," Garossino said.
Inspired HRCEO Debby Carreauand Lazaruk Consulting CEO Katherine Lazarukagreed that people judge others based on appearance.
Lazaruk said that the part of the brain that tells us not to judge a person based on appearance is so slow that by the time it kicks in, other parts of the brain will have made "at least seven decisions" about that person.
"If you want people to see you as advanced and as a leader, there are certain expectations that people have subconsciously about what a leader looks like," said Lazaruk, who specializes in executive-presence coaching.
She spoke to Business in Vancouver by phone from Chicago, where she was attending an Association of Image Consultants International conference. The visit, she said, reinforced her view that people in Vancouver and along the West Coast dress in a more relaxed way than people in Chicago, Toronto, New York or other cities in the central and eastern parts of the continent.
Vancouver companies with more relaxed dress codes could have an advantage with staff retention, although a finance company or law firm that allows workers to wear jeans may find that clients view the firm as being less professional, she said.
Carreau, whose company manages human resources departments for more than 150 companies with about 300,000 employees across Canada, said, "As human beings we are judgmental, and image does matter."
Her advice to clients who have dress codes is to try to involve employees when determining specifics. Those between the ages of 18 and 34, she said, particularly like to be included in the decision-making and to understand why rules are made.
She also ensures that clients follow laws that forbid discrimination on grounds such as gender and religion.
Restaurant chains have traditionally had dress codes with one set of requirements for women and another for men. Today, Carreau said, the best strategy is to give all staff a set of options, such as a collared shirt, a blouse or a mock-neck sweater, and let employees make their own choices.
"Not everybody identifies as male or female anymore, so we encourage people to not, if at all possible, do dress codes by gender," Carreau said.
Workplace restrictions on baseball caps or other headgear could also be a problem for employees who have turbans or otherwise belong to a religion that proscribes or requires specific headgear.
Requiring tattoos to be covered is likely acceptable, Carreau said, because body art is not covered by human rights legislation. But she added that an employee could challenge the requirement on the basis that the tattoo has religious significance.
Canada's Charter of Rights and Freedoms bans governments from making laws that discriminate against people based on their religion, and this is why the Quebec government's proposed law to ban public workers in positions of authority from wearing religious symbols at work contains a clause to override the charter using the Constitution's notwithstanding clause.
By: Burnaby Now
GuidedBy is a community builder and part of the Glacier Media news network. This article originally appeared on a Glacier Media publication.
Guided By
Location
Topics