Back
UBC, Amazon partner on tech giant's first cloud technology centre for Canada
---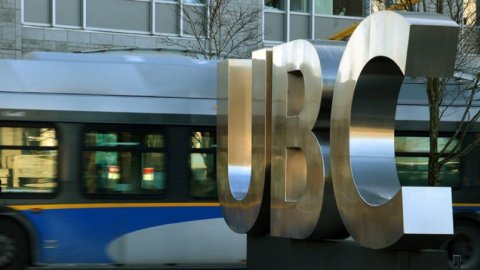 Amazon.com, Inc. is expanding its expertise on campus at the University of B.C.
The tech giant announced July 10 that its Amazon Web Services, Inc. (AWS) subsidiary would launch its Cloud Innovation Centre (CIC) model at the university in early 2020.
The model, which provides students advanced AWS tools in cloud technology, has been applied in seven other locations ranging from Europe to South Korea.
The UBC centre will be focused on community health and wellbeing.
UBC associate provost Simon Bates said specific projects are still being developed but the plan is to "hit the ground running" with projects when the centre opens in January.
"We're looking at it, if you like, as part of a digital transformation agenda at UBC," he told Business in Vancouver.
"We're looking to help our students develop not just the deep academic and disciplinary skills that they get from studying with us but also the sorts of skills they'll need to go to varied roles in the workplace."
The new CIC — pronounced "kick" — will be manned by three Amazon workers and three UBC staff members.
Bates said students will be getting easy access to the full suite of AWS cloud tools.
The CIC, meanwhile, will also have access to Amazon's network of expertise as well as experts based at other CICs around the world.
"We're seeing cloud adoption across every segment in Canada, from non-profits to education and all levels of government," AWS vice-president Teresa Carlson said in a statement.
"The CIC at UBC further accelerates the digital transformation of the Canadian public sector by providing teams access to next-generation cloud technology from AWS that can be used to solve real-world challenges. Our expertise and experience with machine learning, high-performance computing, and data analytics will directly help the UBC community in delivering innovative projects."
The official name of the new centre is UBC Community Health and Wellbeing CIC, powered by AWS.
By: Vancouver Courier
GuidedBy is a community builder and part of the Glacier Media news network. This article originally appeared on a Glacier Media publication.
Guided By
Location