Back
Mobile tailoring overhauls industry
---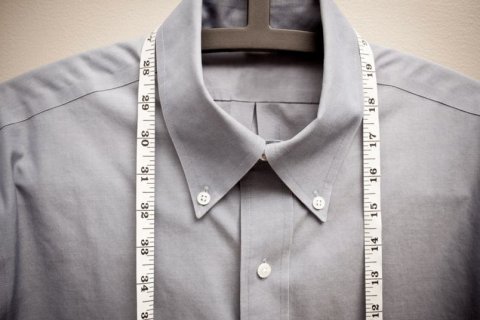 Sponsored Content
"People have no time," said Dorottya Szabo, a fashion designer based on the North Shore. "The most expensive thing today is time."
It was this revelation that prompted Szabo to add mobile tailoring to her well established custom shirt and design business, called Designs by Dorottya. After 30 years in the fashion industry, Szabo learned the valuable commodity of time and decided to overhaul her business to reflect that.
"I had customers who tried to get to me for three months and the moment I said 'look, I'll come to your office,' – the moment I said that – they loved it," she explained.
Dorottya's mobile tailoring service takes out the nuisance of dropping off a garment, sitting there, and waiting for the fitting and dry-cleaning. "They just don't have time," she said. Now, Dorottya's clients can have their tailoring done in the comfort of their home or office, without spending the time they already do not have, Szabo said. She said that her clients also appreciate the privacy factor, adding that getting fitted at the front of a store can be uncomfortable.
With all alterations and adjustments made by Dorottya, clients can be rest assured that their garments are sculpted to fit their bodies and personalities. The same goes for Dorottya's custom shirts, the designer's claim to fame that brought her to the closets of many celebrities, including Tom Cruise and Halle Berry. In 2017, after returning to Canada, Dorottya resumed work in the film industry, working on multiple productions, such as The Good Doctor. Her talent for design and eye for fashion are only some of the reasons why Dorottya's designs have been praised worldwide, from Canada to Europe.
Designs by Dorottya offers mobile tailoring service to the North Shore and Vancouver. To learn more, visit www.designsbydorottya.com or call 778-999-0413.
By: North Shore News
GuidedBy is a community builder and part of the Glacier Media news network. This article originally appeared on a Glacier Media publication.
Guided By
Location